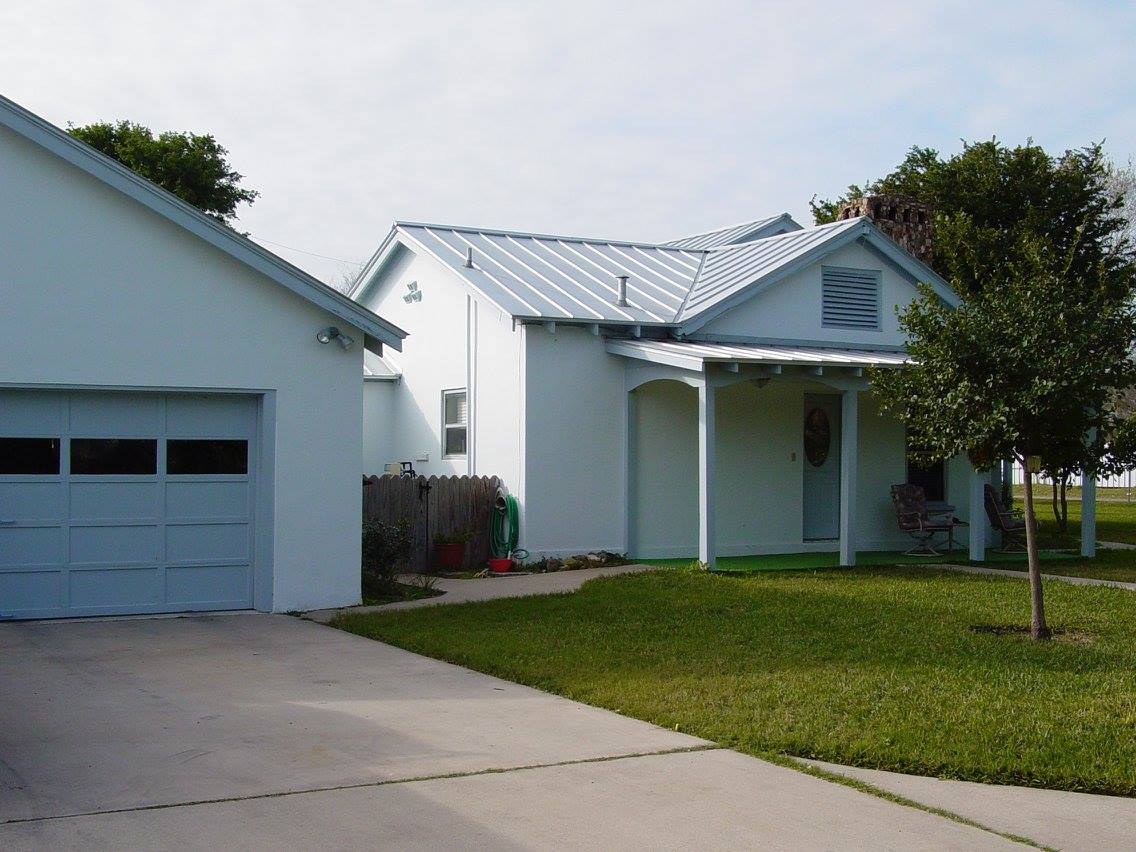 I had a great experience with Frontera Metal Roofing! When it comes to construction, the main concern is always it being completed on time and on budget. The pricing was great! and the job was completed ahead of schedule! I am super happy with my roof. Highly Recommend.
Celso Cisneros
(Via Google Reviews)
More Testimonials from Google Reviews
Extremely Happy with their work. They will walk you step by step through the process of getting a new roof. Quality materials and great customer service. Highly recommended.
Francisco Papilla
(Via Google Reviews)
Love love loove my roof! It took longer than expected because of the weather but they let me know what was happening the whole time. I wanted it before new years but it was mostly done and they cleaned up so we could still have our party and then finished after new years. You can see they really take pride and care about their work and it shows.

L Saenz DDS
(Via Google Reviews)
Very happy with our roof. Professional and financing made it easy for us. Thank you!
Carmen Tapia
(Via Google Reviews)
Kyle personally came well prepared. He was able to answer all my questions prior and after the install. He always kept in constant contact from start to finish. Workers were excellent and they came prepared everyday to get to work on the project. I definitely recommend them to anyone that wants great roofing product. Done by great people
Santos Rodriguez
(Via Google Reviews)
I love my roof. We have two roofs by Frontera, our vacation home and our main house. We chose to go with Frontera on our second project because we were so satisfied with the first roof they did for us.
Susan Berberian
Harlingen, Texas
We really like our Galvalume standing seam roof. You all did a great job. We feel we made the best choice. It was certainly worth the extra expense to go with metal.
Stanley Poer
Arroyo City, Texas
I am so thankful that Mike came to see me about a roof. He was so knowledgeable about his product so that I was able to make an informed decision. Now I feel that I have the best roofing system for my house.
Aleah Richter
Edinburg, Texas